Charles Ted Smallwood, Sr. was one of the first pioneer settlers of the 10,000 Islands area of the western Everglades in south Florida. He came to the islands in 1891 and settled on Chokoloskee Island in 1897.

The Post Office on Chokoloskee had opened in 1891. In 1906 Ted and his wife Mamie established the Smallwood Store and Indian trading post, which they ran along with the Post Office. The store was rebuilt at the water's edge following a hurricane in 1916. Ted Smallwood, Sr. died in 1951. Smallwood's store closed in 1982, but was reopened by Smallwood's granddaughter as a museum in 1989.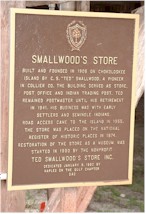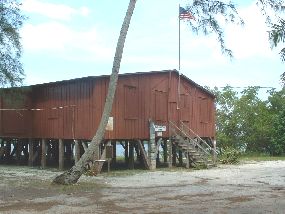 Smallwood's Store Museum when I last visited in September 2002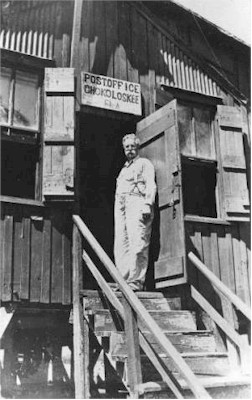 Ted Smallwood, Sr. on the steps of the Chokoloskee, Florida Post Office.