Antique Fishing Lures
Upcoming Lure Shows
---
These are some of the antique fishing tackle collector shows that are coming up soon.
Send me an email if you would like to have your show information added to this list.

---
October 22, 2016 - Fort Wayne, Indiana
Region 5 NFLCC Lure Show
Don Hall's Guest House 1313 W. Washington Ctr. Rd.
Exit 311 Interstate 69
Phone 260-489-2525 or 1-800-348-I999

Show hours 7:00 am. To 1:00 pm.
Set up for table exhibitors 6:00 am.
NFLCC Members enter 7:00 am. Public enters 8:00 am.

Table rental is $25.00 Carry in tackle boxes $10.00

Entry fee is $5.00, includes spouse and immediate family under 18.

Room rates are $85.00 for standard room 2 double beds. This rate includes 2 breakfast buffets.
If guest would like to get breakfast & dinner special: contact the hotel for special rates
The restaurant is one of the best in the area.

For more information
David Saalfrank 260-622-7107 email davidasaalfrank@gmail.com
Bob King 260-622-4829 email bbk4@hotmail.com
---


October 22 - 23, 2016
Lang's Fall Auction of
Antique & Classic Fishing Tackle & Accessories
Saturday & Sunday - October 22 & 23, 2016
Start time each day - 9:00am EST

Visit Lang's web site for additional information

Click Below To See Highlights From The Upcoming Auction
The Wayne Cox Creek Chub Collection
Frogs, Frogs, Frogs
Historic Grant Fly Collection
Heddon's Personal Welch Reel
From Keeling's Water St. Shop
The Lure Auction of the Decade - Part II
Contemporary Quality...Modern Classics
Important Rods
---
October 29, 2016 - Oshkosh, Wisconsin
"Oshkosh on the Water"


Show hours: 7:30 am set-up
Location: Best Western Premier Waterfront Hotel and Convention Center
(920) 230-1900 or (855) 230-1900
Make sure to mention NFLCC to receive show room rate when making reservations
Tables are $25 each registration included
Single registrations are $5.00
Hotel is located right on the river where it enters Lake Winnebago. Venue is spacious with room to grow! Come and join us for what promises to be an annual "must attend" show.
---
October 29 , 2016 - Mountain Home, Arkansas

Antique Fishing Tackle Swap
Saturday, October 29, 2016 7:30 A.M.
The Ramada Inn is located at 1127 NE Hwy 62
Special room rate of $69.00+tax. Call 870-425-9191 for Reservations
There will be room trading on Friday afternoon and night, Oct. 28.
A Huge assortment of old lures, reels, rods and other fishing related items will be on hand. Tackle collectors from all over the area, with loads of fishing goodies to sell, trade or just show off, will be there.
There will be free appraisals on site and auctions are usually held during the show.
General admission is $3.00
Table Rental is $15.00 each
For additional information and to reserve tables, please call Jerry McCoy
Contact numbers: 870-405-9238, 870-481-5199
---
November 4-5, 2016 - Kelso, Washington
NFLCC REGION 9 FALL SHOW

Friday - Saturday / November 4-5 2016
KELSO RED LION HOTEL / (360) 578-4017
I-5 EXIT 39 / KELSO, WASHINGTON
Monte Martinsen and I would like to welcome you to the 34th NFLCC Show at the Red Lion Hotel in Kelso, WA. Monte has negotiated with the Hotel a room rate of $68.95 per night for standard rooms and $73.95 per night for Deluxe Rooms. We have a block of 60 rooms that will be available to us at the reduced rate for RESERVATIONS MADE BY October 20, 2016. YOU MUST RESERVE BY THIS DATE TO RECEIVE THE REDUCED ROOM RATE!! Also, at this show we will have a meeting room in the North Wing set aside for members that have rooms in the South Wing to use to sell or trade. This Meeting Room will have tables available for free to use on Thursday and Friday for the room trading. Please be sure and mention the NFLCC or Lure Meet when you are making your reservations to insure that you receive the reduced room rate. THE HOTEL PHONE NUMBER IS 360-578-4017. PLEASE USE THIS DIRECT TO THE HOTEL PHONE # AND NOT THE 800 #. We look forward to seeing you at the future meets. The Show Hours will be on Sat. 7:30 AM until 2:00 PM in the Ballroom. All registered show attendees and table holders are welcome into the Ballroom at 7:30 AM Saturday morning. The public is welcome to attend this show at 9:00AM for a fee of $5.00 [one day membership in the NFLCC]. The cost of registration is $10.00 for members and $10.00 for their guests [spouses and children are free]. Show tables are $15.00 each with a limit of three. It is highly recommended to register EARLY as the tables have sold out in past shows.
PLEASE MAKE ALL CHECKS PAYABLE TO MONTE MARTINSEN.
Monte's address is: Monte Martinsen 7380 Old Pacific HWY. N., Castle Rock, WA 98611.
Monte's phone number is 360-274-8045. We will have tables for display purposes if possible. Free Coffee and Donuts will be available in the Ballroom Saturday morning. Also, for Regional NFLCC Meets table holders can have up to 25% of related sporting collectables [excluding firearms] for sale or trade at their tables. We will have a number of DOOR PRIZES that will be given away at 10:30 AM. Once again we will have a $25.00 gift certificate from BOB'S SPORTING GOODS in Longview, WA. At this Show any member who brings in a New Member [must join at the show] receives free admission to this show. If you have any questions, suggestions, or need additional information, you can contact Monte @ 360-274-8045 or myself at the following address and email:
Harvey Musselman 831 NE 90Th St., Seattle, WA 98115-3039
oldbassman@hotmail.com Phone# 206-526-5814
---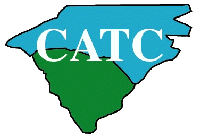 November 4-6, 2016 - Myrtle Beach, South Carolina

Carolina Antique Tackle Collectors
8th Annual Myrtle Beach Antique Fishing Tackle Show

Springmaid Resort & Conference Center
3200 S. Ocean Blvd.
Myrtle Beach, SC 29577

Click here for show flyer and registration form
---



November 10-12, 2016 - Bakersfield, California

NFLCC Region 10 Vintage Fishing Tackle Show & Swap Meet


The NFLCC Region 10 Vintage Fishing Tackle Show & Swap Meet will be held at the Hotel Rosedale in Bakersfield. This will be a two day show with show hours on Friday, November 11, from 5 pm - 8 pm and on Saturday, November 12, from 8 am - 2 pm., in the hotel main ballroom. Room trading at the hotel Thursday, November 10. A fishing tackle swap meet will be held Saturday, November 12, from 7 am - noon in the hotel south parking lot.
The Hotel Rosedale is located at 2400 Camino Del Rio Court, 1 block west of the junction of Freeway 99 & Highway 58, (Rosedale Hwy Exit). Special room rates are $67 + tax per night for a standard room. Mention Group Code "NFLCC7" for special room rates. For reservations call 661-327-0681, or visit website www.hotelrosedale.com.
Show registration is $10 for each club member with family members free. Table fee is $35 each. Please send checks/M.O. to Glen Brewton, 5724 Carter Ave, Bakersfield, CA, 93308.
The general public will be invited to attend the show on Saturday starting at 9 am upon purchase of a $5 temporary one-day membership. Up to 25% of table holders items for sale or display can be sporting collectibles not fishing related. No firearms please. A silent auction will be held during the show on Saturday.
The hotel has a full service bar & grill and there are several nice restaurants within walking distance. There is also a full service RV park adjacent to the hotel. Contact show hosts for details.
Show Hosts are Tony Allegra, 661-618-5259, fishingfinds1@gmail.com, and Glen Brewton, 661-399-1580, grmpypp@yahoo.com.
---
January 6-7, 2017 - Pigeon Forge, Tennessee
NFLCC Region 3 Winterfest 2017 Pigeon Forge
The 2017 28th NFLCC Winterfest at Pigeon Forge will be held Jan. 6th & 7th, 2017 at the Ramada Inn Smokey Mountain Convention Center in Pigeon Forge, Tennessee. Room rate this year is $59 double occupancy and reservations can be made by calling 1-800-523-3919. Your hosts again this year are Gibby Gibson and Harold Smith. Eight foot tables can be reserved by sending payment made payable to Gibby to 3056 Dell Dr. Hermitage, TN 37076, calling 615-449-5431, or email oag111@comcast.net. Table rate is again $25 each with a $10 show registration fee. This show is an annual sell out because it is a great venue with reasonable rates, free breakfast in the morning, great well lighted showroom, in a family setting at the base of the Smoky Mountains with great attractions and eateries, is supported annually by some of the nicest folks you will ever meet, and is rated the best or one of the best two day regional shows the NFLCC offers. If you have never attended ask someone who has and then we hope you will join us for our reunion.
---
January 13-14, 2017 - Milwaukee, Wisconsin
THE GREAT MILWAUKEE CLASSIC - 2017
Please join us for an entertaining two day event. Attendees will have the opportunity to view, trade, buy/sell a large assortment of classic and collectible fishing tackle.
Dates:

Friday & Saturday, January 13th & 14th, 2017

Hours:

Friday, January 13th, 8:30am - 6pm (members), 10:30am-6pm (public)

Friday, January 14th, 8:00am - 1pm (members), 9:00am-1pm (public)

Location:

Sheraton Milwaukee- Brookfield

375 S. Moorland Road

Brookfield, Wisconsin

Hotel Reservations/Rates: Please call 262-364-1100. All reservations must be made by January 6th, 2017 to ensure show rates. Standard guestrooms are $94.00 (single or double).

Table Reservations/Rates: Please call or email Chris Slusar, 262-960-2230 or cjslusar@gmail.com. Tables are $25.00 and include registration. Registration without a table is $5.00. Checks can be made out to Chris Slusar and mailed to 13506 W. Travis Trace Rd, Evansville, WI 53536.

Auctions: We expect to run silent auctions during show hours and will host a live auction at 7pm on Friday, January 13th.

Hosts:
---
February 4, 2017 - Carthage, Missouri
The 30th Annual
CARTHAGE SHOW
The Ozark's NFLCC Vintage Lure and Tackle Meet
Fairview Christian Church - Community Center
2320 S. Grand Ave. Carthage, MO
*****NEW HOST HOTEL*****
SEE BELOW
Show Hosts: Casey Jones and Bill Bates
The 30th annual Carthage Show will be held on Saturday February 4, 2017 starting at 7:00 am, at the same location as last year. The Fairview Christian Church is bigger, brighter and gives us room to expand for the future. It is on the south side of Carthage, yet easy to find and maps will be provided. The public is invited to bring in tackle for identification and appraisal from 9:00 to 11:00. The host hotel has changed. We will now be at the Best Western Precious Moments Hotel, details below. This hotel is close to our show and more spacious, with more rooms and an elevator to the second floor. We also plan to have a hospitality room set up at the hotel around 4:00 pm on Friday.
Hotel Reservations: The Best Western Precious Moments Hotel is located at 2701 Hazel Street Carthage, MO 64836 - website www.preciousmomentshotel.com. Their phone number for reservations is (417) 359-5900. Room rates are $72.24 plus tax for two queen beds and $67.99 plus tax for a single king room. Please, inform them that you are attending the NFLCC show.
Registration: Show registration is $10.00
Tables: All tables are $20.00 each. A space will be provided for displays of collections but please let us know the size (width) of your displays so that we can plan. Make checks for registration and tables payable to Bill Bates and send to 1445 S. Forrest Heights, Springfield, MO 65809. Bill can be contacted at (417) 887-0145 or by email at 149pcs@mchsi.com for questions about tables and registrations. If you have special requests about table location, forward that to Bill as well.
Contact Information: Please, let us know your questions or suggestions about the show. Show hosts, Casey Jones can be contacted at (417) 276-1812 or bucknbass2008@hotmail.com. Bill Bates can be contacted as noted above.
We look forward to seeing you in February


---

March 3-5, 2017 - Daytona Beach, Florida
The 26th Florida International Tackle Show
Daytona Beach, Florida
March 3 - 5, 2017

Return for the SUN,
Return for the FUN,
Return for the ANTIQUE FISHING TACKLE!

Plaza Resort and Spa
600 North Atlantic Avenue
Daytona Beach, Florida 32118

Open to the public on Friday from 11am-4pm and on Saturday from 9am-3pm

Click here for show flyer
---
March 11, 2017 - Bartlesville Oklahoma
The 33rd annual Bartlesville Oklahoma Regional NFLCC Tackle Show and Swap Meet
The 33rd annual Bartlesville Oklahoma Regional NFLCC Tackle Show and Swap Meet will be held Saturday March 11th, 2017. Again the show is one day with room trading on Friday evening and also Thursday for those that come early. The location is new and will be held at the Hilton Garden Inn in downtown Bartlesville located at the intersection of Frank Phillips Boulevard and Keeler Avenue at 205 SW Frank Phillips Boulevard. The hotel is within walking distance of several good restaurants, parking is free, and the best of all, the show will be held in the hotel's conference facility on the ground floor. No need to pack up and travel to Dewey for the show. The hotel has a bar for those wishing to relax after some heavy room trading. To make reservations call 918-336-0808 and request a room in conjunction with the NFLCC Show. Room rate is $93 which includes free breakfast and donuts and coffee on the show room floor. Show rate cutoff date is February 11th.
Your hosts are Randy and Marge Anderson, and Delores Adams and BeeBe Stephenson. If you have questions, please call Randy after 6:00 PM at 1-918-333-7536. Displays are welcome and if you need extra tables, please let Randy know and include that or your registration form. Registration is $10 per family and tables are $20 each. Make checks payable to Randy Anderson and mail to him at 2406 Stonewall Drive, Bartlesville, OK 74006. Please leave repaints at home! If you had made reservations at the old hotel, please don't forget to cancel them.
---
March 25, 2017 - Johnston, Iowa
Des Moines Sporting Collectibles Show
Buy. Sell. Trade

Old and new fishing tackle, reels, rods, lures, duck decoys, duck calls, wildlife art, books, etc

Stoney Creek Hotel & Conference Center
5291 Stoney Creek Court
Johnston, IA 50131

March 25, 2017

Sat – 9am ‐ 2pm

Room Trading and Hospitality Room

Friday, March 24

Room rate $99. For reservations, call (800) 659‐2220 and be sure to mention that you are with the Sporting Collectibles Show.
Show Host Committee: Todd Rozendaal (515) 460‐8322 todd.rozendaal@gmail.com

Gene Dollen
Randy Orme
Randy McCurdy
Greg Peterson

---



April 15, 2017 - Effingham, Illinois
NFLCC 2017 Central Illinois Lure Meet
Antique and Collectible Fishing Show
Saturday April 15, 2017

Located at K of C Hall
1501 W. Fayette - Off I-70 Exit 159

For Show Info Contact:
Dave Boyer daveboyer@consolidated.net (217) 644-2294
or
Brent Vonderheide brent.traps.@gmail.com (217) 690-8820

Click here for show flyer and registration form
---

Send e-mail to
jyates@ix.netcom.com
with questions or comments about this web site.
Copyright © Joe's Old Lures