Antique Fishing Lures
Upcoming Lure Shows
---
These are some of the antique fishing tackle collector shows that are coming up soon.
Send me an email if you would like to have your show information added to this list.
---
March 23, 2019 - Des Moines / Johnston, Iowa

3rd Annual Greater Iowa
DU Sporting Collectibles Show
Des Moines, Iowa
March 23, 2019
Saturday 9am – 2pm
Vendor Setup 7am-9am
Admission $5.00 – 14 and under free with adult
Early Bird Entry 7am $20.00
Old and new fishing tackle, reels, rods, lures,
duck decoys, duck calls, wildlife art, DU collectibles, etc,
Stoney Creek Hotel and Conference Center
5291 Stoney Creek Court
Johnston, IA 50131
Call 515-334-9000 and be sure to mention that you are with the Sporting Collectibles Show
Room rate $99.00 plus tax till March 1st
For Vendor Inquiries
Email: desmoinesshow@gmail.com
Join us on FACEBOOK for more show information:
https://www.facebook.com/IowaSportingCollectiblesShow

---

March 30, 2019 - Tewksbury, Massachusetts
NEW ENGLAND VINTAGE FISHING TACKLE SHOW
Presented by the National Fishing Lure Collectors Club

Saturday, March 30, 2019
10:00 AM – 2:00 PM
Tewksbury-Andover Holiday Inn 4 Highwood Drive, Tewksbury, MA 01876
978-640-9000

Freshwater and Saltwater Vintage Gear
Fishing Lures, Rods, Reels, Decoys, Flies, Bobbers, Tackle Boxes, Creels,
Catalogues, Books, Folk Art and Fishing Related Ephemera

Registration: $5 NFLCC Members
$5 Non-Members (One Day NFLCC Membership & Admission)
Tables: $20 for NFLCC Members

Show Hosts:
Randy Tustison: 978-409-8831 drwt247@gmail.com
Les Ozimkowski, NFLCC Region 1 VP: 516-297-0022 ozzie6664@aol.com

Click here for show flyer and registration form

---



April 4-7, 2019 - Oberlin, Ohio
Fishing Tackle Flea Market
Holy Mackeral
Thousands of rods, reels, lures, and miscellaneous tackle.

This is the greatest fishing tackle flea market EVER in Lorain County and the State of Ohio, and that's NO FISH STORY!
---
April 6, 2019 - St Jacobs, Ontario, Canada
The Canadian Antique Fishing Tackle Association
Spring Show & Sale
Saturday April 6, 2019

St. Jacobs Community Hall
31 Parkside Dr.
(401 to hwy. 8 to hwy. 85, off of traffic circle)
St. Jacobs, Ontario, Canada
---
April 10-14, 2019 - Cincinnati, Ohio
46th ANNUAL SPRING CINCINNATI FISHING TACKLE & SPORTING COLLECTIBLES SHOW
The annual Spring Cincinnati Fishing Tackle and sporting collectibles Show will be held Weds April 10th Thursday 11th Friday 12th and Saturday 13th & Sunday the 14th till 11am 2019.. The show runs from about Noon Weds to noon Sunday. Location is the same as past shows at the Super 8 Inn & suites at I-71 & RT. 741 (exit 25) which is a few miles north of I-275 and across I-71 from Kings Island Amusement Park. PETS ALLOWED See hotel for details.

This a room to room show all 4 days, with limited tables available at $5 each. There will be a consignment auction Saturday at 4pm. -There are always some great items to bid on.

Setup fee for room sellers is $15.00 per person. Non selling family members are free. Parking lot space setup fee is $25 for 1-4 days. Room Rates are $59.99 per night + tax payable upon check in. Room reservations must be made with the Inn direct by April 7th Ask for Mr. Singh..

Phone 513-398-8075. If you have any problems with reservations host can not guarantee rooms. Attendees must make their own reservations. Host will assign rooms as in the past and will try to honor requests where possible. Be sure to mention the CINCINNATI TACKLE SHOW when making reservations. CHECK WITH CLERK ABOUT EARLY CHECK OUT OR CANCELLATIONS! PUBLIC VISITING IS FREE.

This is always a large well attended meet with many local and out of state exhibitors and collectors.

This meet is open FREE to the public. Make plans to attend. You will have lots of fun. Lots of nice New Used Vintage and Antique tackle and sporting collectibles such as decoys, knives, military, coins, silver gold, lots of COOL STUFF !!!

Contact show host Scotty Scott for more information:
Ph- 513-265-5638 Email scottyscott@cinci.rr.com
---
April 12-13, 2019 - Birmingham, Alabama
NFLCC SPRING SHOW
The Birmingham, Alabama, Spring Show will be April 12- 13, 2019, at the Hilton Birmingham at UAB on the south side of downtown Birmingham. The show host will be Jimmy Pettis. This show will prove to be one of the best shows for public and local attendance in the NFLCC. With a strong outdoor fishing and hunting population in Birmingham and the surrounding cities we hope to bring in well over 150 outside guests. It will be well advertised to the public through many local venues. We need the NFLCC support for this show. Please make your plans to attend.

Dates:
April 11 Thursday night room trading
April 12 Friday show, 8 a.m. – 9 p.m.
April 13 Saturday show, 8 a.m. – noon

Friday night survivor-ship auction with over 100 lots of old tackle.

Location: Hilton Birmingham at UAB
808 South 20th Street
Birmingham, AL 35205
205-933-9000
800-222-8733

All reservations please ask for the NFLCC show room rate of $109. , double per night plus taxes.

This show will prove to be fun and attract a lot of people. The 8' show tables for selling are $25 each; show registration is $10

Please bring collections for display. Display tables are limited to 10 this year only $10 each. Tables can be reserved at djpettis@charter.net. Payment should be sent to Jimmy Pettis, 4969 Crystal Circle, Hoover, AL 35226. There will be 125 tables for the show.
Questions – call Jimmy Pettis 205-283-8518.
---



April 12, 2019
The Angling Marketplace Seller Timed Auction
Powered by Lang's
---



April 20, 2019 - Effingham, Illinois
NFLCC 2019 Central Illinois Lure Meet

Effingham, Illinois
Antique and Collectible Fishing Show

Saturday, April 20, 2019
Located at the Effingham Event Center (renamed)
1501 W Fayette - Off I-70 Exit 159

For show info contact:

Click here for show flyer and registration form
---
April 25-27, 2019 - Temple, Texas
The National Fishing Lure Collectors Club is pleased to announce
The 14th Annual Award Winning Region 8
Temple, Texas NFLCC Fishing Lure & Tackle Show
Thursday April 25th thru Saturday April 27th 2019

The show begins with room trading on Thursday & Friday at the Best Western Temple Inn & Suites
602 North General Bruce Drive, Temple, Texas. The hotel is conveniently located adjacent to IH 35.
The rooms include free high speed internet, microwave, and refrigerator. A free continental breakfast
is served daily. Mention the NFLCC to receive the discounted rate of $79.99 per night for standard
rooms or $84.99 for suite rooms. The Best Western phone number is 254-742-1122.

**** Please be advised, the hotel is a small two story hotel that fills up quickly !

The show & auction will take place on Saturday April 27th at the Knights of Columbus Hall,
2218 West Avenue D, Temple, Texas. The K of C is a non-smoking facility with a snack bar available.
The doors will be open for Members only from 7:00 am – 8:00 am.
The public will be admitted at 8:00 am, the auction will begin at 10:30 am. (Show ends at 2:00 pm.)
Public Admission: $5 per person, children 12 & under FREE

Contact Show Host Andy Sonnier @ 254-624-3363 for more information.
---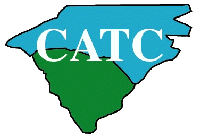 April 26-28, 2019 - Greenville, SC
CATC Spring Show

Show will be held at Crowne Plaza Congaree
851 Congaree Road
Greenville, SC 29607
(1-877-834-3613)


Contact show hosts for more information

---
May 3-4, 2019 - Westport, Massachusetts

2019 SWLCC Club Show

Salt Water Lure Collectors Club - 10th Annual Club Show
The dates are Friday May 3rd & Saturday May 4th 2019. As always, Friday will be members only. Saturday will be open to the public. Members can start moving into the showroom at 12:00 pm on Friday. We will have the room until we are done that Friday night, then it will be locked and opened again at 6:00 am on Saturday for members. At 8:00 am Saturday we will open the show to the public and it will be open until 2:00 pm.
The show will be at Whites of Westport in Westport, Mass.
Membership to the club $25.00 a year Cost per table is $15.00 each. The tables are 8 feet long
The hotel is The Hampton Inn of Westport, Ma. which is located right next door to Whites
There is a $104.00 a night Room Rate set up at the Hotel. You need to call the Hampton Inn direct at 1-508-675-8500 to book your room. Tell them you are with the Salt Water Lure Collectors Club to get the room rate. They have doubles and kings available. You must book by 4-2-19 to get the discounted club room rate.
---
May 18, 2019 - St. Clair Shores, Michigan
2nd Annual Lake St. Clair
Vintage Fishing Lure Show

Saturday, May 18th 2019
9:00 am to 1:00 pm
At the VFW Bruce Post
28404 Jefferson Ave.
St. Clair Shores, MI 48081

Bring your Old Lures, Rods, Reels, Tackle, and Sporting Collectibles to Buy sell and trade
Tables $15.00
Admission $2.00
Limited Tables Available

Contact show host John Cross for more information
Crosscraft24@aol.com
---
July 18-20, 2019 - Fort Wayne, Indiana
2019 NFLCC NATIONAL SHOW & MEETING
FORT WAYNE, IN. – JULY 18th, 19th &20th
Location: Grand Wayne Convention Center 120 West Jefferson Blvd.


We want to try something new EARLY HOTEL RESERVATIONS. We need to use two hotels so each hotel will have about the same number of rooms.
We are also working on a "new" registration system. Look in the
December gazette for all the show and table registration information
Also keep watch on the NFLCC web site for this and new information
Thanks, your show hosts David Saalfrank- Bob & Becky King

The hotels are:
: 1 "Hilton Fort Wayne at the Grand Wayne Center" rate $109. + Tax refer to group code NFL when calling - 260-420-1100-
Web link for use to book at the discounted group rate. SOLD OUT
https://hilton.com/en/hi/groups/personalized/F/FWAFHHF-NFL-20190714/index.jhtml?WT.mc_id=POG

: 2 "Courtyard by Marriott at the Grand Wayne Center", rate $115.00 +tax refer to group National Fishing Lures Collectors Club when calling 260-490-3629
Web link for use to book at the discounted group rate https://book.passkey.com/e/49748378

These rates apply from the Sunday prior to the show through the Saturday night of the show.
Reservations need to be made in "member's name"
Room cancellations are subject to a surcharge.

Contact Bob King 260 403 5391 with questions and before doing any cancellation!
---
August 3, 2019 - Hebron, Ohio
Antique Lure & Vintage Tackle Show
Presented by
Buckeye Lake Area Civic Association
Saturday, August 3, 2019
Lakewood High School
US 40 (National Road) Hebron, Ohio 43025
This is the 3rd Antique Lure & Vintage Tackle Show in the Buckeye Lake area. This year a non-judged Wooden Boat Show and an Antique Outboard Motor Show will be included. We will also have Walk in Tackle Box Auctions ($10 a box), free appraisals, a casting contest for kids, and a fishing Buckeye Lake Seminar with Doug Stewart.
Show Hours: Exhibitor Set Up 8-9am Public 9am-2pm
Admission: $5 a person; $3 Veterans; Children under 18 free.
Display tables: $20 each. Must be reserved by June 30th.
Walk in Tackle Box Auction: $10 a box. Antique Outboard Motor Display: $20
Lodging : Buckeye Lake KOA Campground: cabins & campsites. 740 928-0706
Hebron Best Western. Reservations by July 3. 740 928-1800
Maps for restraunts, campsites, motels, other points of interest are available.
Host & Questions: Rickie Sue Grunden 614 206-0421 rsgrunden@gmail.com
Name____________________________________________Spouse_________________________
Address_________________________________________________________________________
Email__________________________________________________Phone____________________
Number of Tables and/or Display areas for Outboards or Wooden Boats (Boats Outside) _________
Make check payable to BLACA: PO Box 1106, Buckeye Lake, OH 43008
www.buckeyelakecivicassociation.org like us on Facebook @ Buckeye Lake Antique Lure & Vintage Tackle Show
---
October 12, 2019 - Osage Beach, Missouri
Land of the Ozarks NFLCC Show
"Missouri's Premier Fall Event"
NFLCC REGION 7 SHOW

The show will be held at the …. TAN – TAR - A RESORT and HOTEL ( 800-826-8272 )
494 Tan Tar A Drive, Osage Beach Mo. 65065

Saturday, October 12, 2019 from 7:00 am until over (approx. noon).

Room rates are $99.00 / plus taxes per night. Be sure to mention NFLCC ( CODE; LURE )
when making your reservation for this special rate. Special rate good until September 12, 2019…
So make reservations soon.

Contact or mail registrations to:
Don Getz, 921 Clay Meadows Ct. Liberty, Mo. 64068 - 9402 …… 816-415-0007
or
Jack Looney, 3912 S Breckenridge Dr., Independence, Mo. 64055….816-350-0255

Single 8'Table.........$25.00 Additional tables ……..$20.00 Registration.............. $20.00

Don't miss Friday night room trading and hospitality room.


---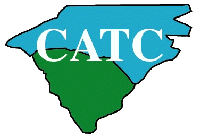 November 1-3, 2019 - Myrtle Beach, SC
CATC Fall Show

Show will be held at Ocean Reef Resort
7100 Ocean Blvd, Myrtle Beach, SC 29572
For reservations department, please call (855) 842-6556 and ask for the "Carolina Antique Tackle Collectors" group block.
For online bookings, please direct all guests to the personalized booking link: http://groups.iqrez.com/OceanReef/CAROLINAANTIQUE19/
*the above link may not be compatible with many Apple products*

Contact show hostGene McIntyre for more information: emcintyre@ec.rr.com
Additional show details will be posted as the become available

---

Send e-mail to
jyates@ix.netcom.com
with questions or comments about this web site.
Copyright © Joe's Old Lures