Antique Fishing Lures
Upcoming Lure Shows
---
These are some of the antique fishing tackle collector shows that are coming up soon.
Send me an email if you would like to have your show information added to this list.

---

March 3-5, 2017 - Daytona Beach, Florida
The 26th Florida International Tackle Show
Daytona Beach, Florida
March 3 - 5, 2017

Return for the SUN,
Return for the FUN,
Return for the ANTIQUE FISHING TACKLE!

Plaza Resort and Spa
600 North Atlantic Avenue
Daytona Beach, Florida 32118

Open to the public on Friday from 11am-4pm and on Saturday from 9am-3pm

Click here for show flyer
---
March 10-11, 2017 - Indianapolis, Indiana
Annual NFLCC Indy Fish/Tackle Show
Clarion Hotel and Conference Center
2930 Waterfront Parkway Dr. West

Click here for show flyer and registration form
---
March 10-11, 2017 - Santa Rosa, California
Red's Show
LARGEST SPORTING COLLECTIBLE SHOW ON THE WEST COAST

Fishing Tackle, Duck Decoy and Sporting Collectible Show
Antique, collectible, old, new and used fishing tackle, rods, reels, lures, duck decoys, duck calls,
wildlife art, shell boxes, knives, prints, books, decor and many other sporting collectibles.

Friday, March 10, 2017: 9:00AM - 5:00PM
Saturday, March 11, 2017: 8:00AM - 3:00PM
Santa Rosa Veterans Building
1351 Maple Ave.,
Santa Rosa, CA 95404 (across from the Sonoma County Fairgrounds)

Buy - Sell - Trade
For Sale and On Display
Old, new and used fishing tackle, rods, reels, creels, lures,
duck decoys, duck calls, shell boxes, prints, books, wildlife art
and other sporting collectibles

No Guns & No Ammo

Click here for additional information
---
March 11, 2017 - Bartlesville Oklahoma
The 33rd annual Bartlesville Oklahoma Regional NFLCC Tackle Show and Swap Meet
The 33rd annual Bartlesville Oklahoma Regional NFLCC Tackle Show and Swap Meet will be held Saturday March 11th, 2017. Again the show is one day with room trading on Friday evening and also Thursday for those that come early. The location is new and will be held at the Hilton Garden Inn in downtown Bartlesville located at the intersection of Frank Phillips Boulevard and Keeler Avenue at 205 SW Frank Phillips Boulevard. The hotel is within walking distance of several good restaurants, parking is free, and the best of all, the show will be held in the hotel's conference facility on the ground floor. No need to pack up and travel to Dewey for the show. The hotel has a bar for those wishing to relax after some heavy room trading. To make reservations call 918-336-0808 and request a room in conjunction with the NFLCC Show. Room rate is $93 which includes free breakfast and donuts and coffee on the show room floor. Show rate cutoff date is February 11th.

Your hosts are Randy and Marge Anderson, and Delores Adams and BeeBe Stephenson. If you have questions, please call Randy after 6:00 PM at 1-918-333-7536. Displays are welcome and if you need extra tables, please let Randy know and include that or your registration form. Registration is $10 per family and tables are $20 each. Make checks payable to Randy Anderson and mail to him at 2406 Stonewall Drive, Bartlesville, OK 74006. Please leave repaints at home! If you had made reservations at the old hotel, please don't forget to cancel them.
---
March 25, 2017 - Johnston, Iowa
Des Moines Sporting Collectibles Show
Buy. Sell. Trade

Old and new fishing tackle, reels, rods, lures, duck decoys, duck calls, wildlife art, books, etc

Stoney Creek Hotel & Conference Center
5291 Stoney Creek Court
Johnston, IA 50131

March 25, 2017

Sat – 9am ‐ 2pm

Room Trading and Hospitality Room

Friday, March 24

Room rate $99. For reservations, call (800) 659‐2220 and be sure to mention that you are with the Sporting Collectibles Show.
Show Host Committee: Todd Rozendaal (515) 460‐8322 todd.rozendaal@gmail.com

Gene Dollen
Randy Orme
Randy McCurdy
Greg Peterson

---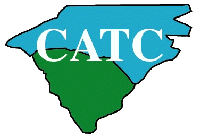 March 31 - April 2, 2017 - Asheville, NC
CATC Spring Show
Clarion Inn Airport 550
Airport Road Fletcher, NC 28732
(828) 684-1213

Click Here for Show Flyer & Registration Form
---
April 6-9, 2017 - Oberlin, Ohio
Holy Mackeral
Greatest Fishing Tackle Flea Market in Ohio
Thousands of rods, reels, lures, and miscellaneous tackle

New Russia Township Hall
46300 Butternut Ridge Road
Oberlin, Ohio 44074
North of Oberlin; West of Route 58

Click here for flyer with complete details
---
April 8, 2017 - Medina, Minnesota
MINNESOTA'S LARGEST!!! 22nd ANNUAL
AMERICAN SPORTING COLLECTIBLES SHOW
(200 TABLES AVAILABLE)
Medina Entertainment Center is located at 500 Hwy 55 (Exit off Hwy 494, West on 55 (4 ½ miles) 763-478-6661

FEATURING-Lures, Duck Decoys, Spearing Decoys, Hunting Equip, Cabin Decor, Traps, Bobbers, Shell Boxes, Bamboo Rods, Licenses, Sporting Art, Game Calls, Reels, Etc.!

TABLES-will be provided on a prepaid and reserved basis at $40.00 per table. ONE free admittance per table. Please bring table covers if desired, as they WILL NOT be provided.

LODGING-Lodging will be at the Comfort Suites in Plymouth. The hotel is located in the northwest corner of Hwy 494 and Hwy 55. We have been guaranteed 70 rooms at a discounted rate. Call the hotel ASAP and identify yourself as a Sporting Collector. The cut-off date for blocked rooms will be March 10, 2017. Room type can not be guaranteed. Rooms are on a first come, first serve basis. The hotel does have a pool and a restaurant. Call the hotel direct at 763-559-1222.

EXHIBIT AREA-Medina Ballroom. Exhibit area will open at 7:00am for set-up. Doors will open to the public at 9:00am-2:00 Saturday, April 8, 2017. Admission: $5. Early Bird tickets may be purchased for $20. This allows you entrance to the Medina Ballroom at 7:00am.

Contact information: Wally Wegleitner 651-771-8926 E-mail: dollslures@comcast.net or Tim Spreck 651-439-1110 E-mail: fishdecoy@fishdecoy.net Subject: Sporting Show
Visit us at www.Americansporting.net
---
April 13-16, 2017 - Cincinnati, Ohio
42nd Annual Spring Cincinnati Antique Fishing Tackle Show
Location is the same as past shows at the Super 8 Inn & Suites at I-71 & RT. 741 (exit 25)
which is a few miles north of I-275 and across I-71 from Kings Island Amusement Park

Contact show host John Nunn for additional information
email: hitailnunn@cinci.rr.com
Home Phone (513) 583-5880
Cell Phone: (513) 310-2424

Click here for show flyer and registration form
---



April 15, 2017 - Effingham, Illinois
NFLCC 2017 Central Illinois Lure Meet
Antique and Collectible Fishing Show
Saturday April 15, 2017

Located at K of C Hall
1501 W. Fayette - Off I-70 Exit 159

For Show Info Contact:
Dave Boyer daveboyer@consolidated.net (217) 644-2294
or
Brent Vonderheide brent.traps.@gmail.com (217) 690-8820

Click here for show flyer and registration form
---
April 27-29, 2017 - Temple, Texas
The 12th Annual Award Winning Region 8
Temple, Texas NFLCC Fishing Lure & Tackle Show
Thursday April 27th thru Saturday April 29th 2017
The show begins with room trading on Thursday & Friday at the Best Western Temple Inn & Suites
602 North General Bruce Drive, Temple, Texas. The hotel is conveniently located adjacent to IH 35.
The rooms include free high speed internet, microwave, and refrigerator. A free continental breakfast
is served daily. Mention the NFLCC to receive the discounted rate of $79.99 per night for standard
rooms or $84.99 for suite rooms. The Best Western phone number is 254-742-1122.

**** Please be advised, the hotel is a small two story hotel that fills up quickly !

The show & auction will take place on Saturday April 29th at the Knights of Columbus Hall,
2218 West Avenue D, Temple, Texas. The K of C is a non-smoking facility with a snack bar available.
The doors will be open for Members only from 7:00 am – 8:00 am.
The public will be admitted at 8:00 am, the auction will begin at 10:30 am. (Show ends at 2:00 pm.)
Public Admission: $5 per person, children 12 & under FREE

Contact Show Host Andy Sonnier @ 254-624-3363 for more information.
---
April 28, 2017 - BOURNE, MASSACHUSETTS
8th ANNUAL 2017 SWLCC CLUB SHOW AND SWAP MEET
MEMBERS ONLY NIGHT
FRIDAY APRIL 28TH 6-9PM
--------------------------------
MAIN SHOW
OPEN TO THE PUBLIC
SATURDAY APRIL 29TH 2017
8AM-3PM
------------------------------
TROWBRIDGE TAVERN & CANAL CLUB
100 TROWBRIDGE ROAD
BOURNE, MASS. 02532
--------------------------------
THERE WILL BE A MEMBERS ONLY BUY SELL AND TRADE SESSION ON FRIDAY NIGHT
APRIL 28TH 2017 FROM 6PM TILL 9PM

THE MAIN SHOW WHICH IS OPEN TO THE PUBLIC WILL BE SATURDAY APRIL 29TH 2017
FROM 8AM TILL 3PM

THIS YEARS SHOW WILL BE OPEN TO THE GENERAL PUBLIC FREE OF CHARGE TO BOOST ATTENDANCE. COME AND SEE THE GREAT DISPLAYS OF VINTAGE TACKLE, BUY, SELL & TRADE
---------------------------------------------------------------------------------------------------------------------------------
Tables are available on a first come first serve basis and are available to members of the club.

TABLES FOR THE SHOW ARE 15.00 EACH

You must be a member of the club to get a table.

The annual cost of our membership for 2017 is 25.00 per year.

Everyone is required to fill out a table form if you plan on setting up in the show. There are no exceptions. All forms must be sent in and received before the show. This years show is sure to fill up fast. Get your table forms in ASAP.

We recommend you make reservations at the quality inn which is attached to the Trowbridge Tavern. A special SWLCC room rate has been set up for members. You must call the quality inn in bourne direct and not use the reservation line or online booking.. A room block has been set up but to receive the rate you must make your reservations at least 30 days before the show and make them aware you are with the SWLCC.

The Quality Inn Bourne direct phone line to make reservations is 1-508-759-0800

FOR MORE INFORMATION ABOUT THE CLUB OR SHOW GO TO WWW.SWLCC.COM
---

June 9-11, 2017 - Lake City, Florida
Florida Antique Tackle Collectors Summer Show
Lake City, Florida
June 9-11, 2017

Show Location: Robert B. Harkness National Guard Armory
490 NW Jeffery Road, Lake City, FL 32055

Accommodations: Holiday Inn & Suites
(386) 754-1411
213 SW Commerce Drive, Lake City, FL 32025

Click here for show flyer
---

Send e-mail to
jyates@ix.netcom.com
with questions or comments about this web site.
Copyright © Joe's Old Lures