January 10-11 , 2014 - Pigeon Forge, Tennessee
Region 3 Winterfest
The Region 3 Winterfest will be held Jan. 10th and 11th, 2014 at the Ramada Inn Smokey Mountain Convention Center in Pigeon Forge, TN. The hotel number for reservations is 1-800-523-3919 and the room rate is still $54 double occupancy. Tables are the same as lat year at $25 each and registration is $10. Your show host again this year are Gibby Gibson and Harold Smith and you may reserve tables by contacting Gibby at oag111@comcast.net or 615-449-5431. Payment is requested with reservations and if you unable to attend the show...payment will be refunded if notification is given. This show features room shopping on Wednesday and Thursday until 6 pm when there is a show set-up until 9 pm. Show hours are 9am-8pm Friday, 8am-2pm Saturday. The show is an annual sellout so make your plans early as possible to avoid the dreaded waiting list. It is a wonderful venue for the entire family so you'll come and enjoy the reunion in the mountains of this 20 plus year show.
---
January 11 , 2014 - Arnold, Pennsylvania
TRI-COUNTY TROUT CLUB
Sport Show / Flea Market
Buy & Sell New, Used or Collectable Fishing, Camping, Hunting & Sporting items
***NEW LOCATION – Bigger AND Better***
Arnold Volunteer Engine Co. #2 Social Hall
1702 Fifth Avenue, Arnold, PA 15068
Saturday January 11th, 2014 - 10:00am to 2:00pm
Non–TCTC Member Admission $3; Kids under 12 free!
Call Now to Reserve a Table - Only $15
Call: 724-335-2679 (leave message)
or Email: pabrookie@gmail.com
---
January 17-18, 2014 - Milwaukee, Wisconsin
THE GREAT MILWAUKEE CLASSIC
REGION #6 ANNUAL MINI NATIONAL
FRIDAY JANUARY 17 & SATURDAY JANUARY 18, 2014
SHERATON MILWAUKEE BROOKFIELD
375 S. MOORLAND ROAD
BROOKFIELD, WI
1-866-500-0334 (MENTION NFLCC)
FAX : 262-786-0843
---
January 26 , 2014 - Carlisle, Pennsylvania
29th annual Antique Fishing and Hunting Sale
Located at the Hotel Carlisle Embers Convention Center 1700 Harrisburg Pike Carlisle Pa
1/2 Mile from I-81 interchange
Hotel phone number is 800 692 7315
3 days of room trading before show which starts at 7am for vendor setup, public 9am to 2pm.
Call Bart the Reel Man 717 243 3355 for show flyer and vendor information.
---
February 6-8 , 2014 - Cardiff, California
Sixth Annual Southern California Tackle show and Swap Meet
We are once again having a room trading/Show/Sale/Trade Tackle meet for all interested Southwestern tackle collectors or anyone else that wants to make the trip! The meet will start with room trading on Thursday afternoon February 6 and continue through Friday night (public welcome 2pm-7pm), followed by a show/sale open to the public on Saturday, February 8 from 9AM-2 PM. Room trading will be held at the same location as previous years, the Holiday Inn Express at 1661 Villa Cardiff Dr. in Cardiff, CA, just north of San Diego on I-5. The Saturday morning show and sale will be held in the auditorium of the Ada Harris Elementary school just a couple blocks away at 1508 Windsor road. Cardiff is near the beach and there are plenty of assorted activities to interest family members as well as a liberal supply of great restaurants.

The Holiday Inn Express is setting aside a block of 20 double rooms with plenty of room for tackle, with cost of $85 plus tax per night and includes a great breakfast, free parking, exercise facility and pool/spa. Contact them at your earliest convenience to reserve a room. The block of rooms will be held until two weeks prior to the 6th, so be sure and register before January 25th to ensure that room rate! You can contact the hotel at 760-944-0427 and indicate that you are with the "Fishing Tackle Show" to ensure you get the rate and room location. Be sure you are talking to the front desk of the Cardiff hotel because the global reservations will be clueless about the show!

Contact us if you wish to reserve one or more tables for the Show and Sale on Saturday morning. Cost is $35 per table to offset the auditorium and table rental fees. Entry is free. Email us with any questions or comments and for table reservations: John Elder (drbaits@aol.com; phone 619-997-8270) or Mark Edson (spindiver@aol.com ; 619-972-3488). We look forward to seeing you and another great show!
---



February 8 , 2014 - Carthage, Missouri

The 27th Annual
CARTHAGE SHOW
The Ozarks NFLCC Vintage Lure and Tackle Meet

February 8, 2014
Memorial Hall ( 4th and Garrison St.) Carthage, MO
Show Hosts: Duane and Carole Neumeyer
Co-Hosts: Casey Jones and Bill Bates
The 27th annual Carthage Show will be held on Saturday February 8, 2014 starting at 7:00 am in the Memorial Hall. The public is invited to bring in tackle for identification and appraisal from 9:00 to 11:00. Room trading will be on Friday the 7th at the Econolodge Hotel 1441 W. Central in Carthage, phone (417) 358-3900. We also plan to have a hospitality room set up at the hotel around 4:00 pm on Friday.

Hotel Reservations: Econolodge Carthage 1441 W. Central, phone (417) 358-3900. The room rate is $51.99 for either two full beds or a single king bed. Please, inform them that you are attending the NFLCC show.

Registration: Show registration is $10.00

Tables: A single table is $20.00 if only one is being reserved, for those reserving more than one table, they are $15.00 each. A space will be provided for displays of collections but please let us know the size (width) of your displays so that we can plan. Make checks for registration and tables payable to Bill Bates and send to 1445 S. Forrest Heights, Springfield, MO 65809. Bill can be contacted at (417) 887-0145 or by email at 145pcs@mchsi.com for questions about tables and registrations. If you have special requests about table location, forward that to Bill as well.

Contact Information: Please, let us know your questions or suggestions about the show. Show hosts, Duane and Carole Neumeyer can be contacted at (417) 674-1834, or Casey Jones at (417) 276-1812. Bill Bates can be contacted as noted above.
---
February 15 , 2014 - Holiday City, Ohio
14th annual Antique Lure Show Of Northwest Ohio
14th annual Antique Lure Show Of Northwest Ohio
Sat. Feb. 15th, 2014 8A.M. till 2 P.M.
Room trading on Friday Feb. 14th 2014, Ramada Inn Holiday City (nearMontpelier, Ohio)
for reservations for rooms call 1-800-851-8300, special room rates for show guests is $ 64.00
Tables costs is $ 20.00 which include admission
all tables must be prepaid
open to public-admission is $ 3.00
Offering free appraisals and auction
for more information contact Larry Oyer 1(419) 272-3147 or email (lureman@bright.net)
---
February 28 - March 1, 2014 - Bartlesville, Oklahoma

31th Annual Bartlesville Regional NFLCC Tackle Show and Swap Meet
The 31th Annual Bartlesville Regional NFLCC Tackle Show and Swap Meet will be held February 28th and March 1st 2014 at the Washington County Fairgrounds located at 200 Bulldogger in Dewey, Oklahoma. Show hours are Friday February 1st from 3:00pm until 8:00 pm, and Saturday March 1st from 8:00 am until 2:00PM. Registration is $10 per family. Escorted guest of a registered member is $5. Tables are $20 each. The host hotel is the Quality Inn located at 222 SE Washington Blvd (U.S. Hwy 75) in Bartlesville. Mention NFLCC when calling in your reservations. Hotel phone number is 918-335-7755. The hotel is the old Best Western. Rooms in block will be held until February 15th at a rate of $74.99. A hot breakfast buffet is included with each room. Other nearby hotels are the Hampton Inn, next door north 918-333-4051, and the super 8 Motel across the street 918-335-1122. Your hosts are Randy and Marge Anderson, Delores Adams and BeeBe Stephenson. If you have questions, please call Randy after 6:00 pm at 1-918-333-7536. Please leave repaints at home! Displays are welcome and if you need extra tables, please let Randy know. Make checks payable to Randy Anderson and mail to him at 2406 Stonewall Drive, Bartlesville, OK 74006.
---


February 28 - March 2, 2014 - Daytona Beach, Florida
"THE FLORIDA INTERNATIONAL"
TACKLE SHOW
Return for the SUN,
Return for the FUN,
Return for the 350 tables of
ANTIQUE FISHING TACKLE!

The F.A.T.C. "Florida International" is back to the Plaza Resort and Spa on the beach in Daytona Beach.
Room nights will be a low $108.00 a night and will be available with FREE parking.

Join antique fishing tackle collectors from around the world for America's second largest show.
Join us for over 300 tables of antique lures, reels, rods, creels, fish decoys
and much more including our famous Saturday Night Auction.

Here is your chance to escape the frigid north, and enjoy the warm tropical breezes
and watch the waves roll up on the beach while buying and selling old fishing tackle.
Truly tackle trading in PARADISE!

The Plaza Resort and Spa is located right on the Atlantic Ocean and has two restaurants a small convenience store,
a very large pool facing the ocean, and dozens of great restaurants within walking distance.
Orlando and its many theme parks are only an hour away.

Click here for show flyer and additional information
---
March 1 , 2014 - Russells Point, Ohio
2nd Annual Vintage / Antique Fishing Tackle Show

Saturday March 1, 2014 – 8am – 4pm
In Russells Point, Ohio
On Beautiful Indian Lake

FREE PARKING and FREE ENTRY

Indian Lake Community Church Annex Building
120 Orchard Island Road
Russells Point, Ohio 43348

Antique Fishing Tackle, Rods, Reels & Lures, Fly Fishing,
& ALL RELATED ITEMS.
Antique Lure Displays, HUNDREDS of Fishable Lures!
Something for Everyone.

Bring Your Fishing Items For FREE APPRAISALS!

Food & Drinks Available for Purchase.

For show information & table reservations Please Contact
Show Host:
Gary Domi, (937)-205-0206, gwdomi@aol.com
Table Fee is $20 for EACH 6' Table.
---
March 14 - 15, 2014 - Indianapolis, Indiana
32nd Annual Indianapolis Fishing Tackle Show
NFLCC Region 5 Show

March 14, 2014 - 5:00 PM - 10:00 PM
Registration, Room Trading and Auction

March 15, 2014 - 8:00 AM - 1:00 PM
Tackle Show & Silent Auction

Clarion Hotel & Conference Center
2930 Waterfront Pkwy. West Drive
Indianapolis, IN 46214 Ph. (317) 299-8400

Contact show host Carl Schaum for additional information
cschaum@roadrunner.com or phone (812) 273-4749

Click here for show flyer and registration form
---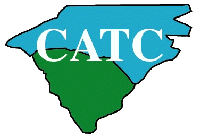 May 16 - 18 , 2014 - Savannah, Georgia
CATC Spring Show

The CATC Spring 2014 Antique Fishing Tackle Show
will be held at:
Holiday Inn Express Hotel & Suites
17 Gateway Blvd East
Savannah, Georgia
(912) 925-2700
Exit 94 on I-95


Click here for show flyer and registration form

---
July 10 - 12 , 2014 - Fort Wayne, Indiana
2014 NFLCC NATIONAL SHOW & MEETING
FORT WAYNE, IN. – JULY 10th, 11th &12th, 2014

SHOW HOSTS: David Saalfrank and Bob King
Location: Grand Wayne Convention Center 120 West Jefferson Blvd.
The host hotel is the "Hilton Fort Wayne at the Grand Wayne Center", which is attached to the convention center. There are 200 rooms blocked at this hotel. The back up hotel is the "Courtyard by Marriot-Fort Wayne Downtown at Grand Wayne Convention Center" 1150 South Harrison St. and is connected to the convention center by an overhead walkway, and there are 100 rooms blocked at this hotel. Booth hotels have more rooms available for the NFLCC show. Rates at Hilton Hotel are $99.00, Courtyard $102.00, + applicable taxes (1 to 4 people) with children 18 and under staying free with parents in the same room. This rate applies from the Sunday prior to the show to the Saturday night of the show. Suites are offered at a $20 more, if available. When reserving your rooms please refer to "National Fishing Lure Collectors Club" block to get the club rate, remember that you need to register for the show to get these rates. Additional registration and hotel information is available at http://home.comcast.net/~bbk4/site/?/home/ Reservations need to be made by 3:00 PM on June 24 in order to assure the club rate and block of rooms. Please make your reservations promptly.
Fort Wayne Hilton Courtyard by Marriott
1020 S. Calhoun St. 1150 S, Harrison St.
Fort Wayne, In. 46802 Fort Wayne, In. 46802
Phone 260-420-1100 Phone 260-490-3629
1-800-445-8667 1-866-704-6163
MEET RESTRICTIONS: You must be a member in good standing with the NFLCC, meaning all dues paid through June 2015. At least 75% of total display must be FISHING TACKLE related. No firearms POSITIVELY NO EXCEPTIONS!

REGISTRATION & TABLES: Advance registration is $25.00 per member including spouse (significant other) and minor children. Each paid member is allowed to bring one (1) non guest (providing the guest has never been a member of the NFLCC) free of charge. Additional guests must purchase a membership and registration. Pre registration will close on July, 4th, 2014. Confirmation of registration, if requested, will be by email or phone at your preference. Registration at the door will be $35.00 per member so register early. Table Registration is $25.00 per 8 foot table. $15.00 per table for special collection exhibit (max of 2 at this rate per member). We have a limited number of exhibit tables, and free space for youth exhibits. Row end tables (8ft + a 6ft) are on a first come basis for $50.00. Members wanting next to each other must send their separate table registration forms and checks in the same envelope. All tables are on a first come basis. No refunds allowed after June 27, 2014.
DO NOT SEND dues with registration, send them to NFLCC Secretary.
Below is a list of "possible" events that will be made available for the spouse and children attending the Nationals too try and get the show back to a family event. If you would participate in any of these event or have questions please contact Bob King at 260-403-5391 or email at bbk4@hotmail.com so we can get an idea on what we need to set up and on what scale.

1. Auburn-Cord-Duesenburg Museum$. 2.Children's Zoo$ 3. DeBrand Fine Chocolates factory tour$ 4. Jefferson Pointe Shopping Center trip 5. Botanical Gardens, which is next to the hotels $. Also see the list of other activities available to you at FortWayneActivities http://home.comcast.net/~bbk4/site/?/home/

As always we can use more volunteers for helping with show functions. If you would like to become a volunteer, please contact David Saalfrank at 260-622-7107 or davidasaalfrank@gmail.com

Contact Bob King at bbk4@hotmail.com or David Saalfrank at davidasaalfrank@gmail.com for show flyer & registration form