April 24 - 26, 2014 - Temple, Texas
The 9th Annual Award Winning Region 8
Temple, Texas NFLCC Fishing Lure & Tackle Show
The show begins with room trading on Thursday & Friday at the Best Western Temple Inn & Suites
602 North General Bruce Drive, Temple, Texas. The hotel is conveniently located adjacent to IH 35.
The rooms include free high speed internet, microwave, and refrigerator. A free continental breakfast
is served daily. Mention the NFLCC to receive the discounted rate of $74.99 per night.
The Best Western phone number is 254-742-1122.

**** Please be advised, the hotel is a small two story hotel that fills up quickly !

The show & auction will take place on Saturday April 26th at the Knights of Columbus Hall,
2218 West Avenue D, Temple, Texas. The K of C is a non-smoking facility with a snack bar available.
The doors will be open for Members only from 7:00 am – 8:00 am.
The public will be admitted at 8:00 am, the auction will begin at 10:30 am. (Show ends at 2:00 pm.)
Public Admission: $5 per person, children 12 & under FREE

Contact Show Host Andy Sonnier @ 254-624-3363 for more information or contact Amy Koehler by email amy@lonestarlures.com
---
April 25 - 26
, 2014 -
Little Rock, Arkansas
Little Rock's 5th Annual Collectible Tackle Show (and Swap Meet) At the Lake DeGray Resort

Friday, April 25 and Saturday, April 26, 2014



Sponsored by Tackle Collectors of Arkansas (TCA). HOST: Ken Scott


Co Hosts: Dave Stalnaker, Tommy Holmes, BV Daniel, Don Evans, John Corley, Don Brader, Ray Rodgers, Mike Westbrook

Yes, the show has been moved

from Downtown Little Rock one hour away down I-30 to the beautiful Lake DeGray Resort, and 20 miles down the road from Hot Springs. This beautiful 13,800 lake and Arkansas State Park and Resort is best viewed for all of its "too many to list" amenities online at

www.degray.com

. But briefly, in addition to our tackle show you can: Golf on their 18 hole 7,100 yard beautiful/scenic course, fish, snorkel or scuba dive, swim (in lake or heated outdoor pool), hot tub, play tennis, horse back ride, hike, bike, camp, use the full service marina (bring your own boat or rent: fish, ski, canoe, party barge, houseboat, personal water craft), and use the full service restaurant overlooking the lake.

Fees: Registration is $10 per family, any other guest is $5 for a one day membership. Showroom tables are only $10 for a six foot table. Registration on Friday is from 4:00 p.m. until 7:00 p.m. and includes free beverages and snacks. A very reasonable room rate in the lodge at this outstanding resort is set by Arkansas State Parks at $95. You need to BOOK EARLY, this is a resort and will almost certainly sell out and our block of rooms is only guaranteed until March 26, 2014. You can begin making your room reservation now by calling 1-800-737-8355, mention group number #1386078.

DETAILS:

Room trade on Friday from whenever you get here until you close your door. Show is on Saturday with set up at 7:00 a.m. Show opens at 8:00 a.m. and ends at 2:00 p.m. Call or email Ken Scott for more details: email at:

kscott@aristotle.net

and phone at: 501-680-8412. Mail your check and registration form to Ken Scott, 10833 Rivercrest Drive, Little Rock, AR 72212.
---
April 25 - 27
, 2014
Crossroads Angling Auction Spring Extravaganza

Discovery Auction over 450 lots – Friday April 25th
Crossroads Antique Tackle Show – Saturday April 26th
Cataloged Auction over 550 lots – Sunday April 27th

Visit Crossroadsanglingauction.com for further information or call
Phone (845) 598-0888 steve@crossroadsanglingauction.com
P.O. Box 755 Hillburn, NY 10931
Hotel Reservations (973) 448-1100
---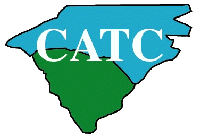 May 16 - 18 , 2014 - Savannah, Georgia
CATC Spring Show

The CATC Spring 2014 Antique Fishing Tackle Show
will be held at:
Holiday Inn Express Hotel & Suites
17 Gateway Blvd East
Savannah, Georgia
(912) 925-2700
Exit 94 on I-95


Click here for show flyer and registration form
---



May 17- 18 , 2014
Lang's Auction
May 17 & 18, 2014 Auction of
Antique & Classic Fishing Tackle & Accessories
Lang's bi-annual auctions are the world's premier fishing tackle related events. Each auction includes upwards of 2,000 lots of quality antiques and collectibles in every category related to fishing as well as other outdoor sporting categories. If you've never participated in a Lang's Auction, we invite you to join us this spring.

Visit the website for additional information: http://www.langsauction.com/Auction.html
Use the following links to see flyers for the upcoming auction
Creek Chub Flyrod Lures
Creek Chub Yellow Flash Lures
Elman "Bud" Stewart
D.L. Whitehead Rod Company
Line Winder Collection
Early Metal Fishing Lures
Lawrence C. Irvine
Heddon Black Sucker Minnow
---


June 6-8 , 2014 - Punta Gorda, Florida
FATC Summer Show
First show in this area in 13 years!
Members From: F.A.T.C., O.R.C.A., C.A.T.C., & N.F.L.C.C. are all invited to participate in this show
SHOW LOCATION: Punta Gorda Waterfront Hotels and Suites, Punta Gorda, FL. You can see an overview of Punta Gorda at: http://Youtu.be/5TrXu726ZpE

Dates: Room trading is on Thursday, June 5th. Tthe show is Friday, June 6th & Saturday, June 7th. Break down is Sunday, June 8th and the show area is cleared by 12 noon.

ACCOMMODATIONS: Punta Gorda Waterfront Hotels and Suites 941-639-1165. FATC Room Rates, at $67.50 per night. Waterfront rooms are on a first come, first serve reservation basis!

TABLE AND REGISTRATION: Registration is $ 15.00 per member.
8 ft. tables, $ 35.00 each, wall or aisle. Membership dues must be current to register.
ORCA, CATC, NFLCC, & All Club Members: Registration Fee $15.00
Visit the FATC Website for show flyer and registration
---
July 10 - 12 , 2014 - Fort Wayne, Indiana
2014 NFLCC NATIONAL SHOW & MEETING
FORT WAYNE, IN. – JULY 10th, 11th &12th, 2014

SHOW HOSTS: David Saalfrank and Bob King
Location: Grand Wayne Convention Center 120 West Jefferson Blvd.
The host hotel is the "Hilton Fort Wayne at the Grand Wayne Center", which is attached to the convention center. There are 200 rooms blocked at this hotel. The back up hotel is the "Courtyard by Marriot-Fort Wayne Downtown at Grand Wayne Convention Center" 1150 South Harrison St. and is connected to the convention center by an overhead walkway, and there are 100 rooms blocked at this hotel. Booth hotels have more rooms available for the NFLCC show. Rates at Hilton Hotel are $99.00, Courtyard $102.00, + applicable taxes (1 to 4 people) with children 18 and under staying free with parents in the same room. This rate applies from the Sunday prior to the show to the Saturday night of the show. Suites are offered at a $20 more, if available. When reserving your rooms please refer to "National Fishing Lure Collectors Club" block to get the club rate, remember that you need to register for the show to get these rates. Additional registration and hotel information is available at http://home.comcast.net/~bbk4/site/?/home/ Reservations need to be made by 3:00 PM on June 24 in order to assure the club rate and block of rooms. Please make your reservations promptly.
Fort Wayne Hilton Courtyard by Marriott
1020 S. Calhoun St. 1150 S, Harrison St.
Fort Wayne, In. 46802 Fort Wayne, In. 46802
Phone 260-420-1100 Phone 260-490-3629
1-800-445-8667 1-866-704-6163
MEET RESTRICTIONS: You must be a member in good standing with the NFLCC, meaning all dues paid through June 2015. At least 75% of total display must be FISHING TACKLE related. No firearms POSITIVELY NO EXCEPTIONS!

REGISTRATION & TABLES: Advance registration is $25.00 per member including spouse (significant other) and minor children. Each paid member is allowed to bring one (1) non guest (providing the guest has never been a member of the NFLCC) free of charge. Additional guests must purchase a membership and registration. Pre registration will close on July, 4th, 2014. Confirmation of registration, if requested, will be by email or phone at your preference. Registration at the door will be $35.00 per member so register early. Table Registration is $25.00 per 8 foot table. $15.00 per table for special collection exhibit (max of 2 at this rate per member). We have a limited number of exhibit tables, and free space for youth exhibits. Row end tables (8ft + a 6ft) are on a first come basis for $50.00. Members wanting next to each other must send their separate table registration forms and checks in the same envelope. All tables are on a first come basis. No refunds allowed after June 27, 2014.
DO NOT SEND dues with registration, send them to NFLCC Secretary.
Below is a list of "possible" events that will be made available for the spouse and children attending the Nationals too try and get the show back to a family event. If you would participate in any of these event or have questions please contact Bob King at 260-403-5391 or email at bbk4@hotmail.com so we can get an idea on what we need to set up and on what scale.

1. Auburn-Cord-Duesenburg Museum$. 2.Children's Zoo$ 3. DeBrand Fine Chocolates factory tour$ 4. Jefferson Pointe Shopping Center trip 5. Botanical Gardens, which is next to the hotels $. Also see the list of other activities available to you at FortWayneActivities http://home.comcast.net/~bbk4/site/?/home/

As always we can use more volunteers for helping with show functions. If you would like to become a volunteer, please contact David Saalfrank at 260-622-7107 or davidasaalfrank@gmail.com

Contact Bob King at bbk4@hotmail.com or David Saalfrank at davidasaalfrank@gmail.com for show flyer & registration form




---



August 8-9 , 2014 - Bouckville, NY
Lang's 2014 Outdoor Sporting Show

Cider House Showfield - Rt. 20, Bouckville, NY
FREE Dealer Booths! FREE Public Admission! FREE Dealer Parking!

Lang's show kicks off an incredible 10 day multi-show event in the heart of central New York's Antiques Community. Madison-Bouckville Antique Week has grown over the past 40 years into a major event, touting many individual shows, each opening on different days, and culminating with a huge open air antiques & collectibles show. It is estimated over 40,000 dealers, collectors and retail buyers attend this event each year.

The show will coincide with Lang's Discovery Auction as in years past. The pairing of these great events will afford dealers and collectors two great venues to buy and sell, reconnect with old friends and forge new business and personal acquaintances. And now with FREE DEALER BOOTHS!

Click here for additional information


---





October 31 - November 2 , 2014 - Palatka, Florida
FATC Fall Show

FALL ANTIQUE TACKLE SHOW

October 31 - November 2, 2014

Hosted by Crystal Cove Marina & Resort

on the beautiful St. Johns River in Palatka, FL

.

Waterfront rooms are $69 plus tax, non-waterfront rooms are $59 plus tax.

There are 24 rooms in the main building, 55 in an adjacent building, so reserve early by calling Crystal Cove Reservations (386-325-1055)

or visit their website www.cc-resort.com.


Number of tables will be limited, so register early!

Visit the FATC Website for show flyer and registration

---

January 9 -10, 2015 - Pigeon Forge, Tennessee
NFLCC Region 3 Pigeon Forge Winterfest

The Region 3 Pigeon Forge Winterfest will be held January 9th & 10th, 2015 at the Ramada Inn / Smoky Mountain Convention Center in Pigeon Forge, Tennessee. Rooms reservations (at $54 double occupancy) can be made by calling 1-800-523-3919. Your hosts again this year are Dr. Harold Smith and Gibby Gibson. Table reservations can be made by sending payment to Gibby Gibson at 3056 Dell Dr. Hermitage, TN 37076 or email of oag111@comcast.net. Eight foot tables are $25 each and the show has a registration charge of $10. I cannot stress enough that this show is an annual sellout so the quicker you can finalize your plans the better. This is a wonderful venue for the entire family located on the edge of the Smoky Mountains. Lots of things to do and lots of great eateries. We call this a "Mountain Reunion" 'cause this show is supported by the best folks you will ever meet and is truly a place to make life long friendships while adding to your collection. A 200 plus table show, it has been chosen best two day show of the year in the NFLCC on many occasions. Hope y'all will join us.