June 9-11, 2017 - Lake City, Florida
Florida Antique Tackle Collectors Summer Show
Lake City, Florida
June 9-11, 2017

Show Location: Robert B. Harkness National Guard Armory
490 NW Jeffery Road, Lake City, FL 32055

Accommodations: Holiday Inn & Suites
(386) 754-1411
213 SW Commerce Drive, Lake City, FL 32025

Click here for show flyer
---
June 17 , 2017 - Carlisle, Pennsylvania
15TH ANNUAL FLY FISHING HERITAGE DAY
PA FLY FISHING MUSEUM ASSOCIATION
PFFMA: 101 Shady Lane, Carlisle, PA 17013 June 17, 2017
The PA Fly Fishing Museum Association (PFFMA) is planning the fifteenth Annual Fly Fishing Heritage Day and we invite you to join us. The day is scheduled for Saturday, June 17, 2017 at our new location in Carlisle, PA along the banks of Letort Spring Run. It is near the PA Turnpike Carlisle Exit 226. The new address is 101 Shady Lane, Carlisle, PA 17013
The Comfort Inn is beside the museum at 77 Shady Lane, Carlisle, PA 17013. Phone: 717-706-3400. The room rate for museum members is $ 74.00 per night, double room.
Our goal is to provide a gathering of fly fishing enthusiasts of all ages and interests to celebrate Pennsylvania's Fly Fishing Heritage. Presentations by regional and nationally known experts on various fly fishing and fish behavior subjects will be held in the Comfort Inn which is adjacent to the museum. In addition visitors will learn about fly fishing from exhibitors, vendors, fly tiers and other artisans. Attendees will also have an opportunity to have their fly fishing memorabilia appraised by some of the antique tackle dealers who will be vendors at the celebration. In addition to the fly casting demonstrations along with personal one on one instruction, there are silent auctions and bucket raffles. A bamboo rod building demonstration and workshop is also scheduled. This year members of the National Fishing Lure Collector's Club (NFLCC) are invited to set up as vendors. There will be "in-room" trading in the Comfort Inn on Thursday and Friday nights. This is an NFLCC tradition which is an exciting event in itself. All are welcomed to attend.
We welcome high-quality vendors and exhibitors who want to share in the celebration of Pennsylvania's rich fly fishing heritage. If you or your organization would like to participate as a vendor or exhibitor at this year's event, complete the attached registration form and return it to the PA Fly Fishing Museum Association. There will be a tent with limited vendor spaces and the open field. No tables or chairs provided. You should bring your own display tables, chairs and canopies, etc. The prices remain the same as last year. No lunches are included in the vendor fee. Food service trucks will be on hand to serve us.

A fee of $ 30.00 per vendor space in the field is payable with this registration form, which includes the space and registration. There are a limited number of 10' by 10' vendor spaces available under the tent at a cost of $ 40.00 (limit of 2 spaces per exhibitor). Additional attendees associated with the vendor space can pre-register for $10 each. The vendor space fee does not apply to exhibitors, fly-tiers, or organizations unless materials or products are to be sold. However, the $ 10.00 registration fee does apply. Registration the day of the event for visitors is $ 10.00.

Check-in is from 7:30 AM to 9 AM at the registration table under the tent. Spaces will be assigned upon arrival. The vendor spaces will be located in the grassy area. around the tent ($ 30.00) and under the tent ($ 40.00). For more information check the Pennsylvania Fly Fishing Museum Association website www.paflyfishing.org; https://www.facebook.com/PA-Fly-Fishing-Museum or contact Jerry Girard, 215-245-0677 (H) or jerry.girard1@yahoo.com
---
August 19, 2017 - Perrysburg, Ohio
3rd Annual Northwest Ohio Vintage Fishing Tackle, Decoys & Outdoor Collectibles Show
Saturday 9am-3pm
Show Location
Quality Inn Hotel
10621 Fremont Pike, Perrysburg,OH 43551
Accommodations
Quality Inn Hotel
10621 Fremont Pike, Perrysburg,OH 43551
1-419-874-3101
Room Rates
King-$99.00/night
Double-$99.00/night.
Tables
8ft. table - $20.00
6ft. table - $15.00
Registration Form and Show Host Information:
Please make checks payable to :
Joe Stuard
P.o Box 2547 Whitehouse,Oh 43571
e-mail: joesfishinglures@aol.com
Phone (419) 654-5555
Click Here For Additional Information
---
September 22-23, 2017 - Decatur, Alabama
2017 NFLCC Region 3 Decatur, AL Fall Show
The show dates for the 22nd Annual NFLCC Region 3 Fall Lure Show are September 22 and 23, 2017 at the Double Tree Decatur Riverfront Hotel, Decatur, Alabama.

The NFLCC room rates are $94 for a standard room and $112 for a suite for Thursday 21st, and Friday 22nd. Reservations at those rates may be made by calling 256-355-3150 before September 7, 2017. Those making reservations need to mention the NFLCC show.

The show is frequently a sellout and is almost full with over 80 tables reserved so far. Tables are $25.00 each. Registration will be $10.00. We will make every effort to accommodate all members interested in purchasing tables, but remember the availability of additional space for tables at this location is limited.

Send Registration payable to:
Fred Vengrouskie
4010 Saddlehorn Bend SW
Decatur, AL 35603
fven@charter.net
(603) 631-5406

---

September 30, 2017 - Osage Beach, Missouri
Lake of the Ozarks NFLCC Show
"Missouri's Premier Fall Event"
NFLCC REGION 7 SHOW

The show will be held at the ….

TAN – TAR - A RESORT and HOTEL ( 800-826-8272 )
494 Tan Tar A Drive, Osage Beach Mo. 65065

Saturday, September 30, 2017 from 7:00 am until over (approx. noon).

Room rates are $95.00 / plus taxes per night. Be sure to mention NFLCC
when making your reservation for this special rate. Special rate good until August 30,2017…So make reservations soon.

Contact or mail registrations to:

Don Getz, 921 Clay Meadows Ct. Liberty, Mo. 64068 - 9402 …… 816-415-0007
or
Jack Looney, 3912 S Breckenridge Dr., Independence, Mo. 64055….816-350-0255

Single 8'Table.........$20.00
Additional tables ……..$20.00
Registration.............. $10.00

Don't miss Friday night room trading and hospitality room.
---
October 20-21, 2017 - Ft. Worth / Burleson, Texas
DFW ANTIQUE FISHING TACKLE SHOW
HAMPTON INN & SUITES FT. WORTH/BURLESON
13251 Jake Court Ft. Worth, TX 76028
Hotel & Reservations 817-295-2727
BURLESON EVENT CENTER (SPJST) 1150 S. Burleson Blvd (I-35)
Friday October 20,2017 Room Trading @ Hampton Inn & Saturday October 21, 2017 7:30am – 2:00pm Show

This year we will have our meet in Burleson which is just on the south side of Ft. Worth on I-35 and Hwy 174. The format will be like the Temple show with room trading at the hotel on Friday and the meet a short 2 miles away in the Burleson Event Center (SPJST Lodge). The Hampton Inn & Suites is a super nice place that has just been remodeled. Hot breakfast each day included with room. They have 88 rooms. Standard double Queen or single King for $96.00. Suites $106.00. Call early and get a suite (what a deal). Room rate good until October 14th and then rate goes to standard price. Hotel can sell out for other events so don't wait too long. La Quinta and Holiday Inn next door for those that wait too long to call.
Direction from Ft. Worth South I-35 take Alsbury exit and cross back east on the bridge over I-35. Turn left just past McDonalds.
Directions from the south take Alsbury exit, turn right at McDonalds. You will see the Hampton Inn.
Plenty of restaurants on both sides of I-35 and in Burleson along Hwy 174.


Saturday morning set up at the Burleson Event Center (SPJST) which is easy to get to. Cross back over I-35 to go south on I-35 and go 2 miles to Hidden Creek exit where you exit I-35 and go under the Hidden Creek bridge along the access road to the Burleson Event Center (SPJST) which is about 250 yards south of the bridge. Coming from the south, take Hidden Creek exit and cross back to the west over I-35 on Hidden Creek. After crossing the bridge turn left like you would go back south on the access road of I-35 and again, there is the Burleson Event Center (SPJST). Call the hotel directly and be sure and mention the National Fishing Lure Collectors Club. I will set up some free display tables so bring a display. COME SEE US THIS YEAR!!!!!!!

HOST: Chip Rice 817-295-7750 macmatrix@yahoo.com, Colby Sorrells texasbassbugger@yahoo.com
---
October 21, 2017 - Ft. Wayne, Indiana
Region 5 NFLCC Lure Show
Oct. 21 Ft. Wayne
Don Hall's Guest House
1313 W. Washington Ctr. Rd. Exit 311 Interstate 69
Phone 260-489-2525 or 1-800-348-1999

Show hours 7:00 am. To 1:00 pm.
Set up for table exhibitors 6:00 am.
NFLCC Members enter 7:00 am. Public enters 8:00 am.

Table rental is $25.00 Carry in tackle boxes $10.00

Entry fee is $5.00, includes spouse and immediate family under 18.

Room rates are $85.00 for standard room 2 double beds. This rate includes 2 breakfast buffets.
If guest would like to get breakfast & dinner special: contact the hotel for special rates
The restaurant is one of the best in the area.

For more information
David Saalfrank 260-622-7107 email davidasaalfrank@gmail.com
Bob King 260-622-4829 email bbk4@hotmail.com

Table reservations send money to David Saalfrank 1013 e 900 n. Ossian, In. 46777

Name_____________________________ Phone #_____________________

Address_____________________________ # of tables _________________

City + State_____________________________ Zip Code _______________


---
October 28, 2017 - Oshkosh, Wisconsin
" Oshkosh On The Water "
2nd Annual, Region #6 Tackle meet
October 28th, 2017
Best Western Premier Waterfront Hotel & Convention Center
1 N Main Street, Oshkosh, WI 54901
Reservations: 1-855-1900 or 1-920-230-1900

Reservations must be made by 9/27/2017 and are your responsibility.
Be sure to mention NFLCC to receive the special room rate.

Tables are $25 each and include your registration.
Registration without a table is $5.
Show Host: Stu Stein 262-284-6357 stuartjean@msn.com
Co-Host: John Collen 715-224-2824 Jcollen@att.net
---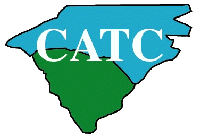 November 3-5, 2017 - Myrtle Beach, South Carolina
Carolina Antique Tackle Collectors
9th Annual Myrtle Beach Antique Fishing Tackle Show
Show will be held at the DoubleTree Resort
3200 S. Ocean Blvd.
Myrtle Beach, SC 29577

Open to CATC members Nov. 3 - Nov. 5
Open to the public Saturday, Nov. 4 from 9:00am - 5:00pm

Click here for show flyer
---
January 5-6, 2018 - Pigeon Forge, Tennessee
29th Annual Winterfest 2018 at Pigeon Forge, Tennessee
The 29th annual Region 3 Winterfest will once again be held at the Ramada Inn Smoky Mountain Convention Center on January 5th & 6th, 2018. Room reservations can be made by calling 1-800-523-3919. Room rates are $59 standard rooms double occupancy. Your hosts again this year are Dr. Harold Smith and Gibby Gibson. Tables can be reserved by sending requests with payment to Gibby Gibson 3056 Dell Dr. Hermitage, TN 37076 oag111@comcast.net or 615-449-5431. Eight foot tables are still $25 each and a $10 registration fee. This show offers a very family friendly venue at the base of the Smoky Mountains with tons of things to do, great eateries, and very hospitable residents. With over 200 tables of vintage tackle and a full 2 day show in addition to room shopping, the collector's cup can overflow. We refer to this show as a "reunion" because it is supported each year by some nicest folks in our hobby and new friendships are for the making. Room shopping most of the day Wednesday and Thursday until 6 PM when we have a 3 hour show set-up open to all the membership. Show hours are 9a to 9p on Friday and 8a to 2p on Saturday. We traditionally host a large survivorship auction Friday evening. Many times best NFLCC two day show award means the Winterfest is an annual sellout so make your plans early to join the 29th reunion at the Forge. Ask someone who has attended...our references will be outstanding.
---
January 19-20, 2018 - Milwaukee, Wisconsin
THE 2018 GREAT MILWAUKEE CLASSIC Region 6 NFLCC Lure Show
The GMC crew are looking forward to putting on the big 2018 show. We're thrilled to host a super bunch of collectors from around the country. If you haven't had a chance to make the show, please consider making the trip. The social part of this event is amazing and the wide selection of antique and collectible fishing tackle is among the finest around.

We'll again be sponsoring an active silent auction during the course of the show, and a live auction on Friday at 7:00pm.

Public attendance is encouraged and very welcome. Free appraisals!

Dates: Friday, January 19th – 8:30am - 6:00pm (NFLCC Members), 10:00am - 3:00pm (Public)
Saturday, January 20th- 8:00am – 2:00pm (NFLCC Members), 9:00am-Noon (Public)

Location: Sheraton Milwaukee – Brookfield
375 S. Moorland Road
Brookfield, Wisconsin
Phone: 262-364-1100

Reservations may be made immediately, but not later than January 12th, 2018 to ensure show rates. Contact the hotel directly and be sure to mention the NFLCC.

Admission: Tables are $30.00 each, includes registration- Reserve early!
Registration without a table is $5.00.
Send checks payable to Chris Slusar:
13506 W. Travis Trace Rd, Evansville, WI, 53536

Hosts: Call us with any questions!

Chris Slusar- Ph. 262-960-2230 or cjslusar@gmail.com
Larry Fonk- 262-945-7139 or kfonk1@wi.rr.com