Antique Fishing Lures
Upcoming Lure Shows
---
These are some of the antique fishing tackle collector shows that are coming up soon.
Send me an email if you would like to have your show information added to this list.
---
October 20-21, 2017 - Ft. Worth / Burleson, Texas
DFW ANTIQUE FISHING TACKLE SHOW
HAMPTON INN & SUITES FT. WORTH/BURLESON
13251 Jake Court Ft. Worth, TX 76028
Hotel & Reservations 817-295-2727
BURLESON EVENT CENTER (SPJST) 1150 S. Burleson Blvd (I-35)
Friday October 20,2017 Room Trading @ Hampton Inn & Saturday October 21, 2017 7:30am – 2:00pm Show

This year we will have our meet in Burleson which is just on the south side of Ft. Worth on I-35 and Hwy 174. The format will be like the Temple show with room trading at the hotel on Friday and the meet a short 2 miles away in the Burleson Event Center (SPJST Lodge). The Hampton Inn & Suites is a super nice place that has just been remodeled. Hot breakfast each day included with room. They have 88 rooms. Standard double Queen or single King for $96.00. Suites $106.00. Call early and get a suite (what a deal). Room rate good until October 14th and then rate goes to standard price. Hotel can sell out for other events so don't wait too long. La Quinta and Holiday Inn next door for those that wait too long to call.
Direction from Ft. Worth South I-35 take Alsbury exit and cross back east on the bridge over I-35. Turn left just past McDonalds.
Directions from the south take Alsbury exit, turn right at McDonalds. You will see the Hampton Inn.
Plenty of restaurants on both sides of I-35 and in Burleson along Hwy 174.


Saturday morning set up at the Burleson Event Center (SPJST) which is easy to get to. Cross back over I-35 to go south on I-35 and go 2 miles to Hidden Creek exit where you exit I-35 and go under the Hidden Creek bridge along the access road to the Burleson Event Center (SPJST) which is about 250 yards south of the bridge. Coming from the south, take Hidden Creek exit and cross back to the west over I-35 on Hidden Creek. After crossing the bridge turn left like you would go back south on the access road of I-35 and again, there is the Burleson Event Center (SPJST). Call the hotel directly and be sure and mention the National Fishing Lure Collectors Club. I will set up some free display tables so bring a display. COME SEE US THIS YEAR!!!!!!!

HOST: Chip Rice 817-295-7750 macmatrix@yahoo.com, Colby Sorrells texasbassbugger@yahoo.com
---
October 21, 2017 - Ft. Wayne, Indiana
Region 5 NFLCC Lure Show
Oct. 21 Ft. Wayne
Don Hall's Guest House
1313 W. Washington Ctr. Rd. Exit 311 Interstate 69
Phone 260-489-2525 or 1-800-348-1999

Show hours 7:00 am. To 1:00 pm.
Set up for table exhibitors 6:00 am.
NFLCC Members enter 7:00 am. Public enters 8:00 am.

Table rental is $25.00 Carry in tackle boxes $10.00

Entry fee is $5.00, includes spouse and immediate family under 18.

Room rates are $85.00 for standard room 2 double beds. This rate includes 2 breakfast buffets.
If guest would like to get breakfast & dinner special: contact the hotel for special rates
The restaurant is one of the best in the area.

For more information
David Saalfrank 260-622-7107 email davidasaalfrank@gmail.com
Bob King 260-622-4829 email bbk4@hotmail.com

Table reservations send money to David Saalfrank 1013 e 900 n. Ossian, In. 46777

Name_____________________________ Phone #_____________________

Address_____________________________ # of tables _________________

City + State_____________________________ Zip Code _______________


---
October 28, 2017 - Oshkosh, Wisconsin
" Oshkosh On The Water "
2nd Annual, Region #6 Tackle meet
October 28th, 2017
Best Western Premier Waterfront Hotel & Convention Center
1 N Main Street, Oshkosh, WI 54901
Reservations: 1-855-1900 or 1-920-230-1900

Reservations must be made by 9/27/2017 and are your responsibility.
Be sure to mention NFLCC to receive the special room rate.

Tables are $25 each and include your registration.
Registration without a table is $5.
Show Host: Stu Stein 262-284-6357 stuartjean@msn.com
Co-Host: John Collen 715-224-2824 Jcollen@att.net
---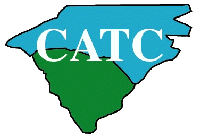 November 3-5, 2017 - Myrtle Beach, South Carolina
Carolina Antique Tackle Collectors
9th Annual Myrtle Beach Antique Fishing Tackle Show
Show will be held at the DoubleTree Resort
3200 S. Ocean Blvd.
Myrtle Beach, SC 29577

Open to CATC members Nov. 3 - Nov. 5
Open to the public Saturday, Nov. 4 from 9:00am - 5:00pm

Click here for show flyer
---



November 4, 2017 - Albany, New York
NFLCC - Region 1 Fishing Tackle Show
Saturday - November 4, 2017
9:00 AM - 3:00 PM

Ramada Plaza - Albany, NY
3 Watervliet Avenue Exit
Albany, NY 12203
Telephone 518-438-8431


The largest fishing tackle show in New York

Contact show host Les Ozimkowski for additional information.
Phone (516) 297-0022
Email: ozzie6664@aol.com
Click here for show flyer
Click here for the show registration form
---
November 4, 2017 - Mountain Home, Arkansas
14th Annual Arkansas Twin Lakes Antique Fishing Tackle Swap
Saturday, November 4, 2017 7:30 A.M.

Room trading on Friday night as usual.

The host hotel is the Ramada Inn at 1127 NE Hwy 62 in Mountain Home, AR 72653
Call 870-425-9191 for reservations.
The room rate is $69 plus taxes! The hotel has been remodeled this year.
Go ahead and make your reservations now! It is best to ask for Crissy.
NOTE: All downstairs rooms that open to the show floor must be specifically reserved.

General Admission is only $3.00
Table Rentals are $15 per table

Contact Jerry McCoy 870-405-9238 or 870-481-5199
---



November 9-11, 2017 - Bakersfield, California
Region 10 Vintage Fishing Tackle Show
Hotel Rosedale - Bakersfield, California
2400 Camino Del Rio Court
Bakersfield, CA 93308
Phone: 661-327-0681 FAX: 661-327-2525

This will be a one day show, Saturday, November 11 from 8am - 2pm in
the main ballroom. Room trading Thursday, Nov 9 and Friday, Nov 10 at
the hotel. Up to 25% of table holders items for sale or display can be sporting
collectibles not fishing related.

Show hosts: Tony Allegra, 661-618-5259 / Glen Brewton: 661-399-1580

Click here for show flyer and registration form
---
January 5-6, 2018 - Pigeon Forge, Tennessee
29th Annual Winterfest 2018 at Pigeon Forge, Tennessee
The 29th annual Region 3 Winterfest will once again be held at the Ramada Inn Smoky Mountain Convention Center on January 5th & 6th, 2018. Room reservations can be made by calling 1-800-523-3919. Room rates are $59 standard rooms double occupancy. Your hosts again this year are Dr. Harold Smith and Gibby Gibson. Tables can be reserved by sending requests with payment to Gibby Gibson 3056 Dell Dr. Hermitage, TN 37076 oag111@comcast.net or 615-449-5431. Eight foot tables are still $25 each and a $10 registration fee. This show offers a very family friendly venue at the base of the Smoky Mountains with tons of things to do, great eateries, and very hospitable residents. With over 200 tables of vintage tackle and a full 2 day show in addition to room shopping, the collector's cup can overflow. We refer to this show as a "reunion" because it is supported each year by some nicest folks in our hobby and new friendships are for the making. Room shopping most of the day Wednesday and Thursday until 6 PM when we have a 3 hour show set-up open to all the membership. Show hours are 9a to 9p on Friday and 8a to 2p on Saturday. We traditionally host a large survivorship auction Friday evening. Many times best NFLCC two day show award means the Winterfest is an annual sellout so make your plans early to join the 29th reunion at the Forge. Ask someone who has attended...our references will be outstanding.
---
January 19-20, 2018 - Milwaukee, Wisconsin
THE 2018 GREAT MILWAUKEE CLASSIC Region 6 NFLCC Lure Show
The GMC crew are looking forward to putting on the big 2018 show. We're thrilled to host a super bunch of collectors from around the country. If you haven't had a chance to make the show, please consider making the trip. The social part of this event is amazing and the wide selection of antique and collectible fishing tackle is among the finest around.

We'll again be sponsoring an active silent auction during the course of the show, and a live auction on Friday at 7:00pm.

Public attendance is encouraged and very welcome. Free appraisals!

Dates: Friday, January 19th – 8:30am - 6:00pm (NFLCC Members), 10:00am - 3:00pm (Public)
Saturday, January 20th- 8:00am – 2:00pm (NFLCC Members), 9:00am-Noon (Public)

Location: Sheraton Milwaukee – Brookfield
375 S. Moorland Road
Brookfield, Wisconsin
Phone: 262-364-1100

Reservations may be made immediately, but not later than January 12th, 2018 to ensure show rates. Contact the hotel directly and be sure to mention the NFLCC.

Admission: Tables are $30.00 each, includes registration- Reserve early!
Registration without a table is $5.00.
Send checks payable to Chris Slusar:
13506 W. Travis Trace Rd, Evansville, WI, 53536

Hosts: Call us with any questions!

Chris Slusar- Ph. 262-960-2230 or cjslusar@gmail.com
Larry Fonk- 262-945-7139 or kfonk1@wi.rr.com
---
January 25-27, 2018 - Gettysburg, Pennsylvania
3nd annual NFLCC Region II Gettysburg Winter Rendezvous

The 3nd annual NFLCC Region II Gettysburg Winter Rendezvous will take place January 25-27th, 2018 at the Comfort Suites Gettysburg, 945 Baltimore Street, Gettysburg, Pa. 17325. Hotel Reservations : 800-334-6912. The room rate for NFLCC Members (Mention NFLCC when booking) $68.00/night-$95.00 per night without paid event registration for either 2 Queen Beds or 1 King Size Bed. Continental Breakfast is included. Registration for room trading and show is $10.00 (spouse/children of members free). We will hold a show this year, which will be open to the public. Only 20 tables are available, so first come first serve. Table rental for our Show on Saturday January 27th, 2018 is $10.00 per table, maximum 2 tables per member. Set up will begin at 7:00 am, and Early Buyer Registration fee is $20.00 for those members without tables . We will open to the Public at 9:00 am, and Public Admission/temporary club membership is $5.00, which will be applied to annual $35.00 membership if purchased at the show. Show Host is Gary Lopez (610-346-7708/267-337-0474) and Co-host is Dennis Ocharzak (301-491-7116). Please send Registration and Table Rental Fees payable to Gary Lopez, 145 Thistle Hill, Riegelsville, Pa. 18077. Email Gary at quickcatch@verizon.net if you have any questions regarding the show.
---
February 3, 2018 - Carthage, Missouri
The 31st Annual CARTHAGE SHOW
The Ozark's NFLCC Vintage Lure and Tackle Meet
Saturday - February 3, 2018

Fairview Christian Church - Community Center
2320 S. Grand Ave. Carthage, MO

Show Hosts: Casey Jones and Bill Bates

The 31st annual Carthage Show will be held on Saturday February 3, 2018 starting at 7:00 am, at the same location as last year. The Fairview Christian Church is bigger, brighter and gives us room to expand for the future. It is on the south side of Carthage, yet easy to find and maps will be provided. The public is invited to bring in tackle for identification and appraisal from 9:00 to 11:00. The host hotel is the same as last year.. We will be at the Quality Inn and Suites - Precious Moments Hotel, details below. This hotel is close to our show and more spacious, with more rooms and an elevator to the second floor. We also plan to have a hospitality room set up at the hotel around 4:00 pm on Friday.

Hotel Reservations: Room trading on Friday will be at the Quality Inn and Suites - Precious Moments Hotel located at 2701 Hazel Street Carthage, Their phone number for reservations is (417) 359-5900. Room rates are $76.49 plus tax for two queen beds and $72.24 plus tax for a single king room. In order to get these rates, reservations must be made by 01-18-2017. Please, inform them that you are attending the NFLCC show.
Registration: Show registration is $10.00

Tables: All tables are $20.00 each. Make checks for registration and tables payable to Bill Bates and send to 1445 S. Forrest Heights, Springfield, MO 65809. Bill can be contacted at (417) 887-0145 or by email at 149pcs@mchsi.com for questions about tables and registrations. If you have special requests about table location, forward that to Bill as well.

Silent Auctions: We anticipate that silent auctions will be running during the show. These will be handled by NFLCC program managers who are assisting club members and survivors with the dispersal of their collections.

Contact Information: Please, let us know your questions or suggestions about the show. Show hosts, Casey Jones can be contacted at (417) 276-1812 or bucknbass2008@hotmail.com. Bill Bates can be contacted as noted above.

We look forward to seeing you in February
---
February 17, 2018 - Montpelier, Ohio
18th Annual Northwest Ohio Antique Fishing Tackle Show

18th Annual Northwest Ohio Antique Fishing Tackle Show, Sat. February 17th 2018, show hours are 8:00 A.M. till 2:00 P.M. Room trading on Friday February 16th 2018,Quality Inn near Montpelier, Ohio, For Room reaservations Call 1-800-851-8300, Special room rate for show guests, Tables cost $ 20.00, all tables must be prepaid, Open to Public- admission is $ 3.00, offering free appraisals For more information call Larry Oyer (419) 272-3147 or email (larry.oyer@frontier.com), Come and enjoy the fun!
---

March 2-4, 2018 - Daytona Beach, Florida
Florida Antique Tackle Collectors
Daytona International Tackle Show
March 2nd, 3rd, 4th, 2018
At the Plaza Resort and Spa
Daytona Beach, Florida

Click here for show flyer
---
March 10, 2018 - Bartlesville, Oklahoma
35th Annual Bartlesville Lure Show and Swap Meet

Location: Hilton Garden Inn, 205 SW Frank Phillips, Bartlesville, Ok

The show will be in the exhibit hall of the hotel

Show Hours: Friday, March 9 2018 all day room trading at the hotel

Saturday, March 10, 2018 Hotel Display Hall 8 am, till?

Fees: Registration is $10.00 per family

Escorted guest of a registered member is $5.00

Tables are $20.00 each,

Room Rate: Room rate is $89.00 plus tax and this includes breakfast.

Mention the NFLCC Lure club when making reservations

Room cut off is Feb 20. Hotel phone number is 918-336-0808

Free breakfast Saturday morning

This hotel will be sold out for the weekend, make a reservation & cancel if need be

Host: Randy & Marge Anderson, Delores Adams and Beebe Stephenson

Questions: Call Randy after 6:00 P.M. at 1-918-333-7536

Displays welcome, if you need display space please let Randy know.

This is an NFLCC sanctioned show.

We Welcome ORCA members who not NFLCC members
---

Send e-mail to
jyates@ix.netcom.com
with questions or comments about this web site.
Copyright © Joe's Old Lures