The Ocheesee Pond
The Florida Panhandle
---
I suppose everybody has their own special places. This is one of mine. The Ocheesee Pond is a blackwater cypress swamp located in the Florida Panhandle. I won't tell you how to get there because part of it's magic is it's remoteness. You can get lost here in more ways than one.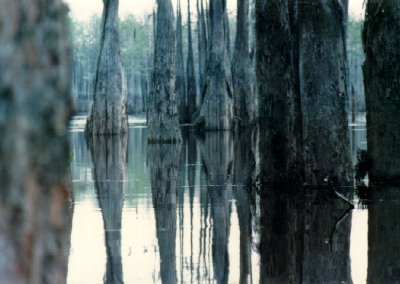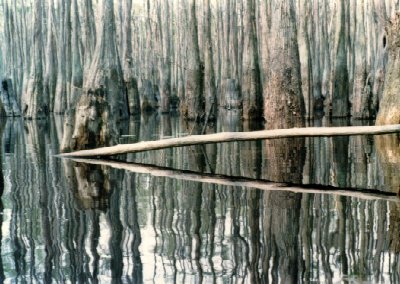 Looks like there ought to be a 10 pounder behind every tree. Unfortunately, there isn't.
---

Send e-mail to
jyates@ix.netcom.com
with questions or comments about this web site.
Copyright © Joe's Old Lures